Furnace Installations, Home Comfort
Everybody likes to take vacations, but nobody likes furnace problems or high heating bills! Fortunately, if you just follow a few easy steps before g...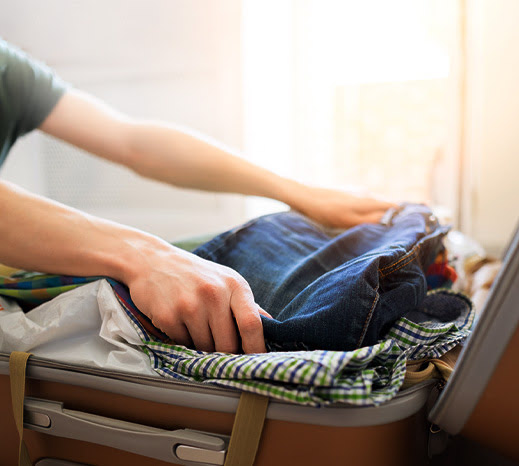 Everybody likes to take vacations, but nobody likes furnace problems or high heating bills! Fortunately, if you just follow a few easy steps before going on vacation, you can make sure your furnace runs smoothly and efficiently the entire time you're away.
The Cross Heating & Air Conditioning team is here to show you exactly what to do, step-by-step and with pictures. Follow our advice to keep your furnace as happy as you are on your next holiday away from home.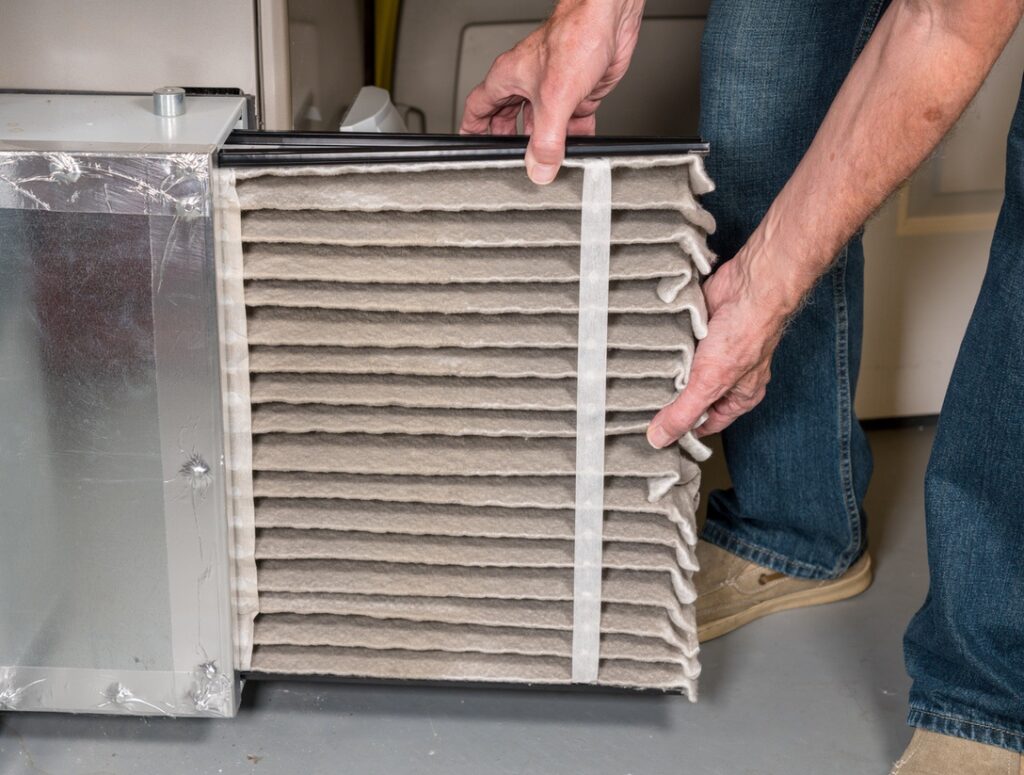 Step 1: Replace Your Furnace Filter
We recommend replacing your furnace filter before you leave for your vacation. Simply take out the old filter, bring it to a hardware store, and replace it with the same brand and model.
Expert tip: Don't try out a furnace filter you've never used before if you're leaving on a vacation. It may react badly with your furnace, and you won't be home to take notice.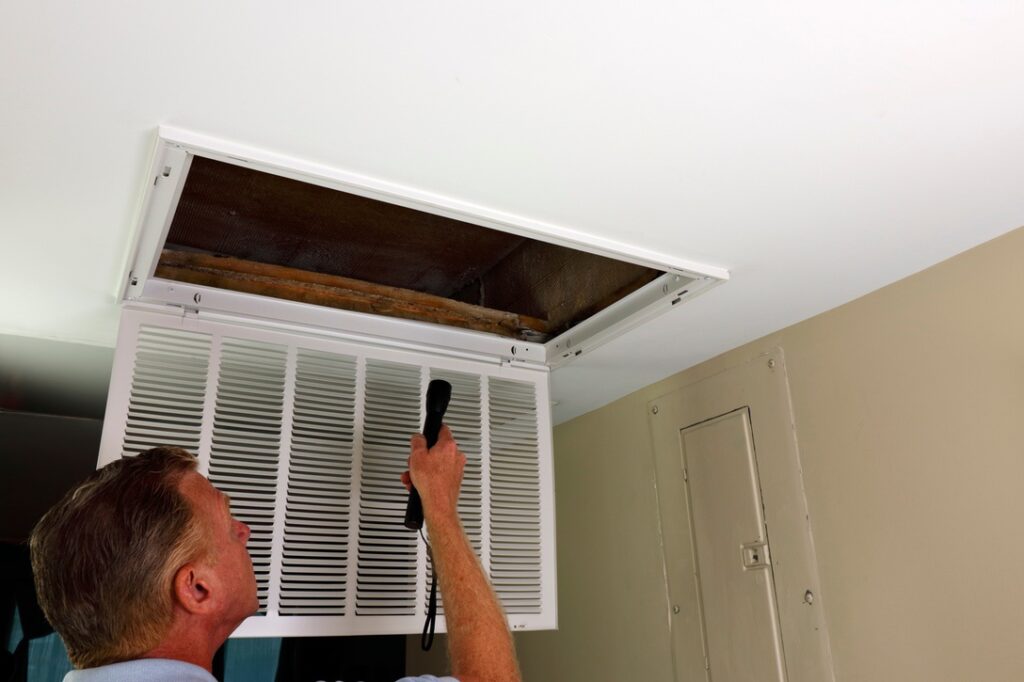 Step 2: Have Your Furnace Professionally Inspected
Having your furnace professionally inspected before you go on vacation will give you peace of mind. It's important to know that your furnace is operating correctly and there are no mechanical issues to worry about that could create unwelcome surprises for you when you get home.
Our furnace inspection and maintenance services are ideal for natural gas and propane furnaces, as well as mechanical boiler systems and electric models. We'll give your heating equipment a complete check-up, including all:
Pipes
Vents
Ductwork
Thermostats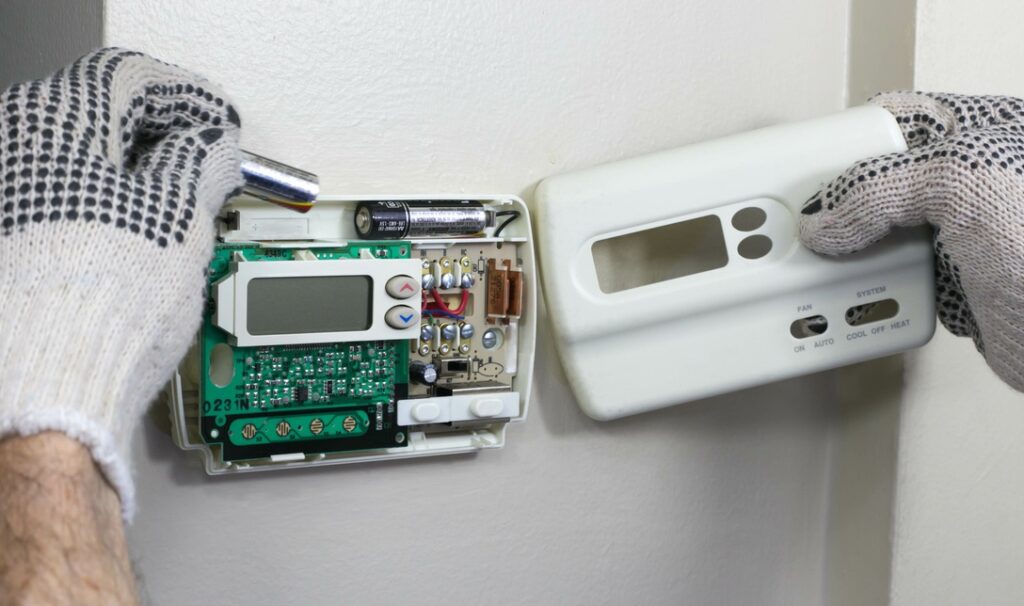 Step 3: Put Fresh Batteries In Your Thermostat
Some thermostats (usually the value brands) require batteries to operate your furnace. Make sure to check these before leaving the house for any extended period of time—if the batteries are old or the display shows something like "LOWBATT", you'll need to replace them.
If thermostat batteries lose power while you are away, you may return to a very cold house. Not only can this be uncomfortable, but it can also lead to frozen water in pipes and other problems that can cause expensive damage.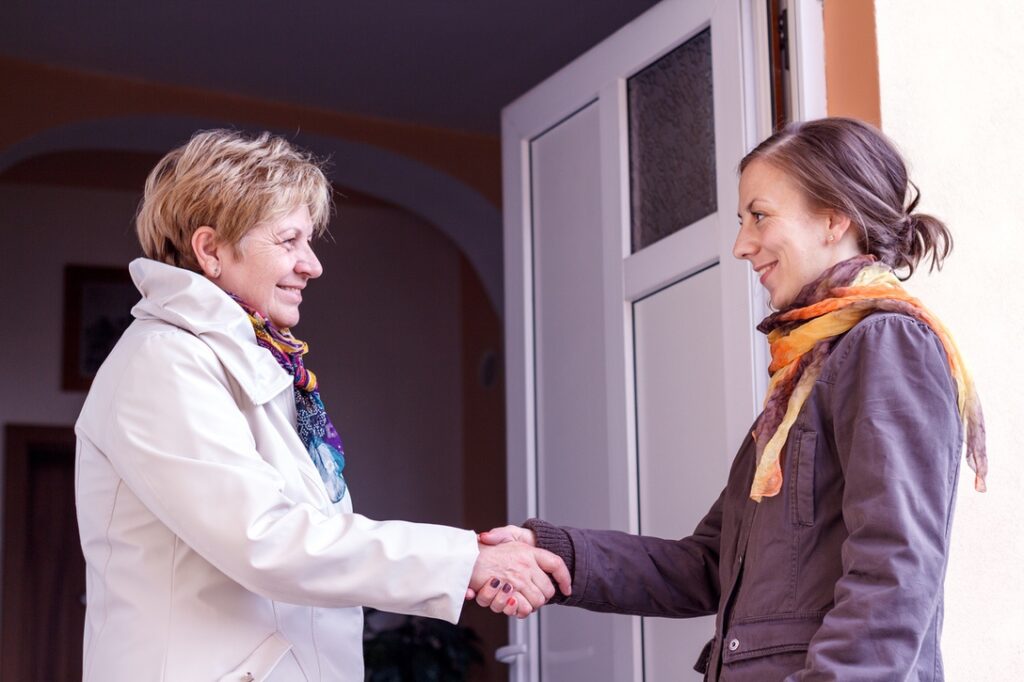 Step 4: Ask a Trusted Person to Check On Your Home
Knowing that you have someone you can trust checking on your home while you are away will give you peace of mind and make it easier to deal with any unforeseen situations that could arise. It may also be required for keeping your home insurance coverage valid.
Make sure you leave clear instructions for the person you choose so that they know how to operate your thermostat and any other devices used to adjust your HVAC system (remote temperature sensors, humidifiers, etc.). We also suggest providing that trusted person with a few service numbers—make sure to give them our contact information in case they notice any furnace trouble, plus any plumbers, etc. that you would use in case of an incident.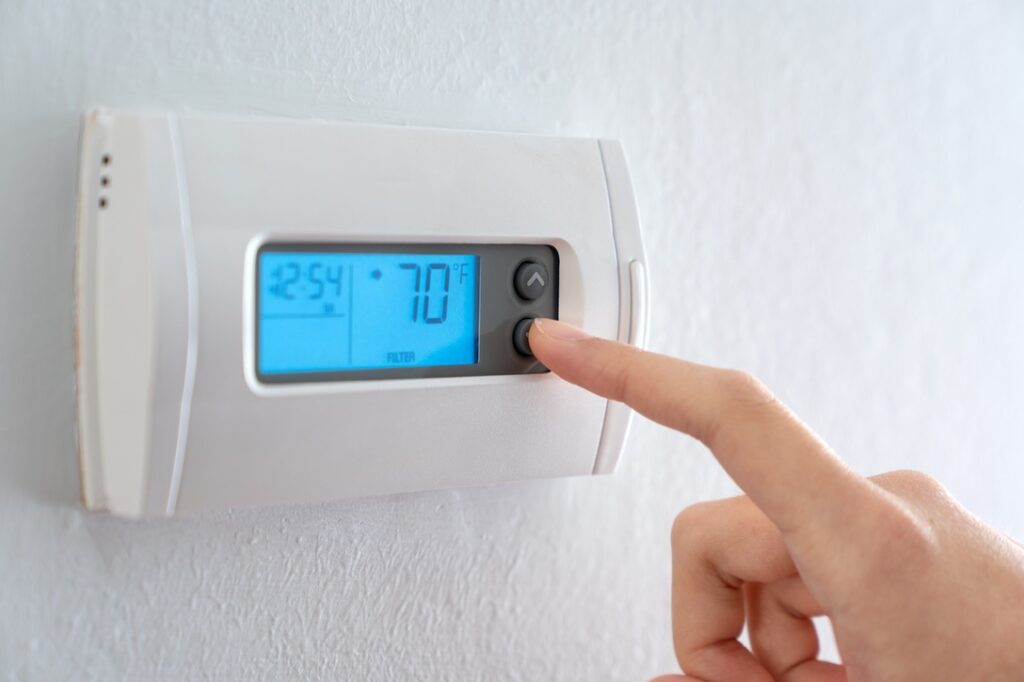 Step 5: Turn Down Your Thermostat
Since you won't be at home, you won't need your home to be its normal seasonal temperature while you're away. Reducing the temperature will help to keep your energy bills lower (although you should make sure it's warm enough for any plants or pets you're leaving behind, as well as ensuring that they have the nutrients they need to survive).
If you want to make sure you don't come home to an uncomfortable house, you can either ask your trusted person to turn the thermostat back up just before you get home, or have a Smart thermostat installed. Smart thermostats are WiFi enabled devices that let you control your furnace with your smartphone or tablet, so you can activate it remotely while you're coming back from the airport or program it to turn on automatically before you arrive.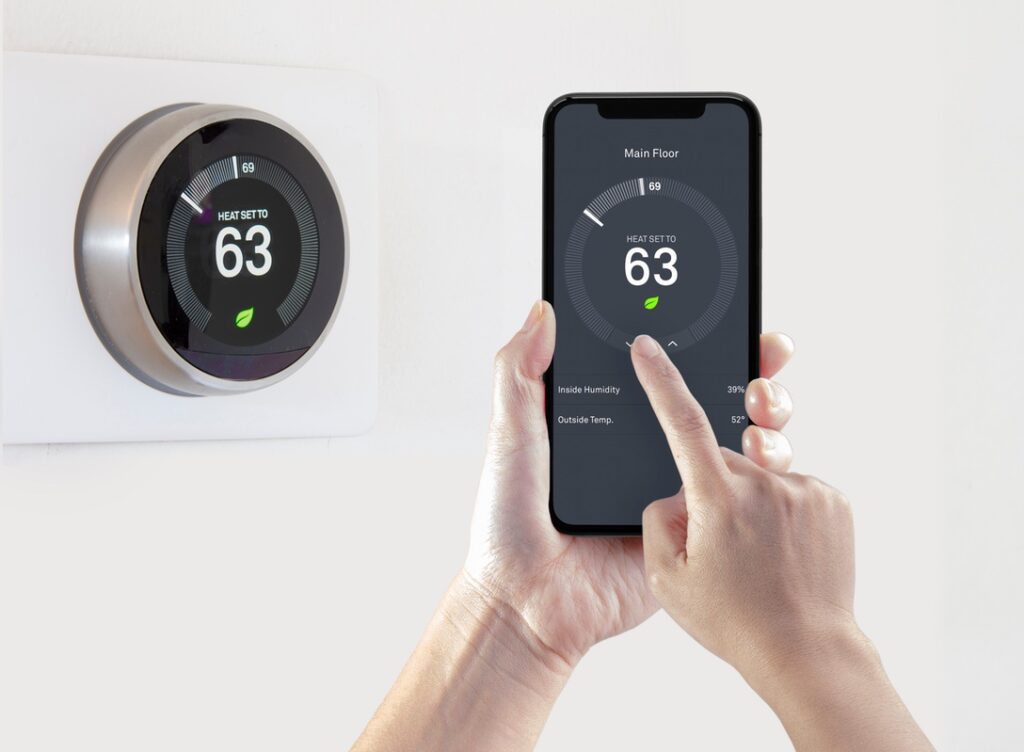 Keep Your Furnace Functioning While You're Vacationing
The steps above aren't rocket science—just remember to do them before you leave and your furnace should be just fine!
Of course, we're always here to help if you need assistance with any of the tasks above—or if you want to install a smart thermostat so you don't have to worry about having a friend or relative over to check and adjust your settings manually. For a free quote, contact Cross Heating & Air Conditioning and speak to one of our friendly team members. We'll be happy to help!
Related Posts: