Cool Off Your Home
We want you to find solace in your home from those hot and humid Southern Ontario days. Installing an air conditioner in your home is one of the best ways to cool off and get a good night's sleep during the warmest months of the year.
Our trusted team of expert technicians is ready to help you combat the heat in your home. Enjoy a no-obligation Comfort Consultation, and find out how we can make your life a bit cooler!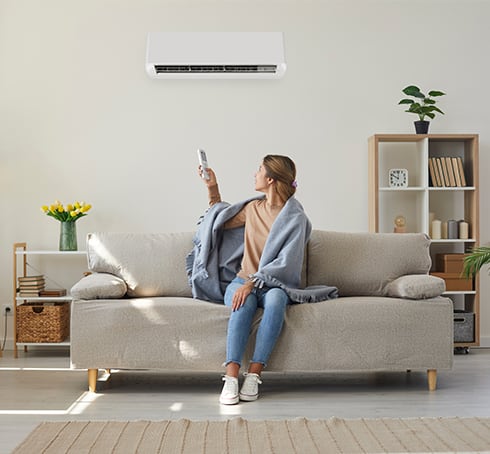 All About AC Installation
Why Install AC?
Summer heat in Ontario can be brutal. The heat can affect your daily routine. You may not want to cook inside because your home is too hot, and you could be losing sleep due to your discomfort.
Running fans in every room all day can be costly on your utility bill, and it can be difficult to find just the right spot to cool down. But, a new AC unit works pleasantly in the background, cooling your home and letting you get back to comfortable daily living.
What Are the Costs?
We're ready to help you find an AC unit to cool your home that works within your budget. Our Comfort Consultation will help us understand your needs, and we will present you with options that you can choose from to suit your budget and lifestyle.
Cross Heating & Air Conditioning provides an all-inclusive cost, so you won't be surprised by any hidden fees. The price you see is the price you pay.
With Cross Heating & Air Conditioning, every AC install includes:
Lifetime Workmanship Warranty—if anything was inadequate with our work within the lifetime of the unit, we will repair it for free.
100% Satisfaction Guarantee—If we can't make it right for you within a year, we will refund your full payment. Your satisfaction is our priority.
Peace of mind and comfort: priceless.
Do I Need a New AC Unit?
4 Signs You Need a New Air Conditioning Unit:
Constant Need for Repairs—If you constantly have to fix your AC unit, it may be time to replace it.
Older Equipment—Most AC units will last between 15–20 years. If your unit is nearing the end of that lifespan, it may be time to start looking for a replacement.
Higher Energy Costs—Underlying issues with your AC unit may require more energy to operate. If you notice that your energy bill is continuously increasing, it may be time for a replacement system.
Poor Air Flow—If you have done any renovations or remodeling to your home, your AC may not be sized correctly anymore. An undersized AC unit means the unit will work harder while not being able to cool the entire house.
Why Choose Us?
Cross Heating & Air Conditioning commits to providing you with upfront pricing, working within your schedule, and providing 5-star service every time.
Above this, we work hard to ensure you are totally satisfied with the service and products we offer. Our products carry multiple warranties from the manufacturers, and we offer guarantees on all of our work. And, our work isn't done when the technician leaves your home. You can expect a follow-up phone call because we are committed to your satisfaction, and we want to know exactly how you're feeling.
To Repair or Replace?
It's important that your air conditioner doesn't fail in the middle of the summer. Most air conditioning units are built to last 15–20 years, so if yours is getting up there, it might be time to start thinking about replacing it.
Replacing an old AC unit can help cut down on your utility bills. Underlying issues with an old AC unit could be increasing your bills.
Does My AC Need Maintenance?
The short answer is yes. The best way to prevent air conditioners from failing is with regular service. If you wait until something is noticeably wrong, the problem could worsen and cost more in the long run.
Many homeowners wait until summer to get their AC maintained, but you can get ahead of the curve by scheduling your maintenance in advance. Pre-season maintenance is a great way to ensure your AC unit runs efficiently all summer long. Find out more here.

Our Training
Our experts are certified technicians who have been learning from the best. Our team receives training directly from the manufacturers of the products we offer, so we have the best understanding of everything we offer to you.
We don't have to train them to be so friendly—they're naturally those kinds of people.
We look for trustworthy technicians to join our team, and we enjoy employing the best people from our communities. When you call Cross Heating & Air Conditioning, you're calling local people who live, work, and play here.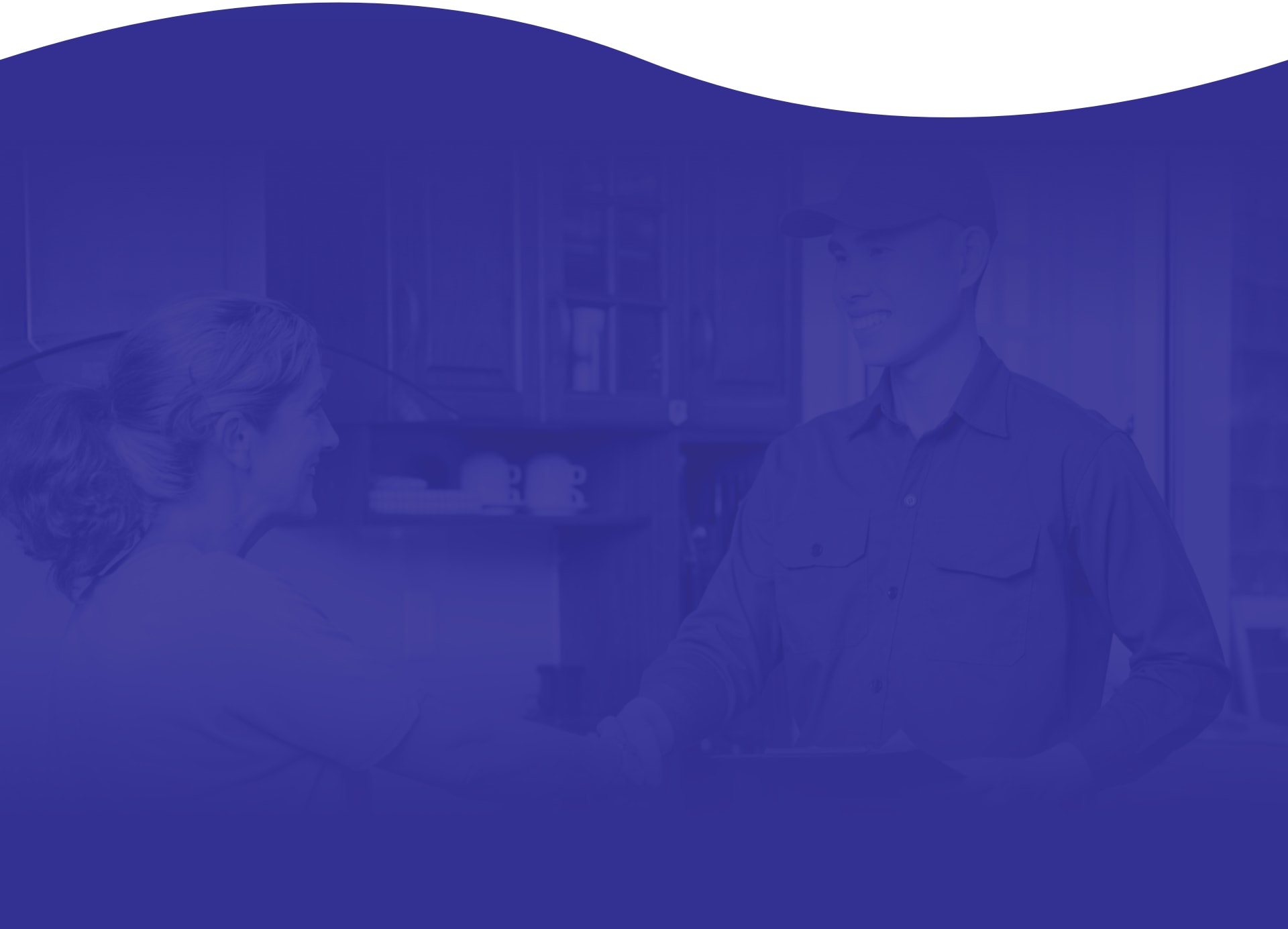 400
INSTALLS PER YEAR ON AVERAGE
1000
SERVICE CALLS PER YEAR ON AVERAGE
5-STAR
REVIEWS FROM OVER 300 SATISFIED CLIENTS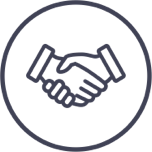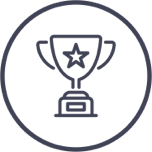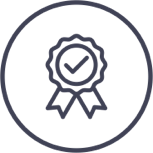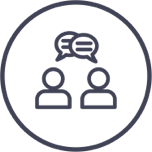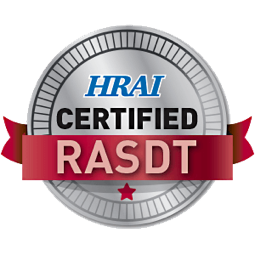 Absolutely one of the best companies I have ever dealt with! I can't say enough. From customer service (especially!), to the technicians (also amazing Clint especially). Fair pricing. Everything great. If I could give them 6 stars, I would.
Viki Johnson
Cross heating and A/C installed a UV and water filtration system for us in a professional and timely manner, this is the third time we used Cross heating and AC from furnace and hot water heater install as well as AC unit earlier this year. We will continue to use there services in future.
David Muncey
Cross Heating did a fantastic job with my AC installation. From the initial estimate visit through to the finished job, their staff were attentive, mindful of COVID protocols while in our home, and the whole process was efficient and stress-free. Highly recommend their services!
Lesley Bell
Cross heating came quickly to my rescue when I needed it the most. I'm way too independent and can feel vulnerable calling repair companies but Cross heating has a great team that is friendly with a wide range of knowledge and experience. I can enjoy my new tankless water heater in peace, and have comfort knowing that if I have any problems they will send a team out right away.
Erin Dyksterhuis
Great experience. From the quoting process to the final installation. A new furnace, hot water heater and water softener installed. Each step of the way the guys showed up when they were supposed to, did exactly what they said they would and some. Then they left the site spotless. I would recommend them anytime.
Barry Dowling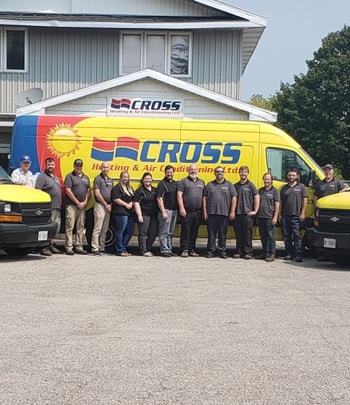 Visit Us
We have 3 locations to serve you in Waterloo, Listowel, and Hanover. Our friendly technicians are available to meet your heating and cooling needs.
Hours of Operation
Monday - Friday: 8am - 7pm
Saturday & Sunday: 10am - 5pm