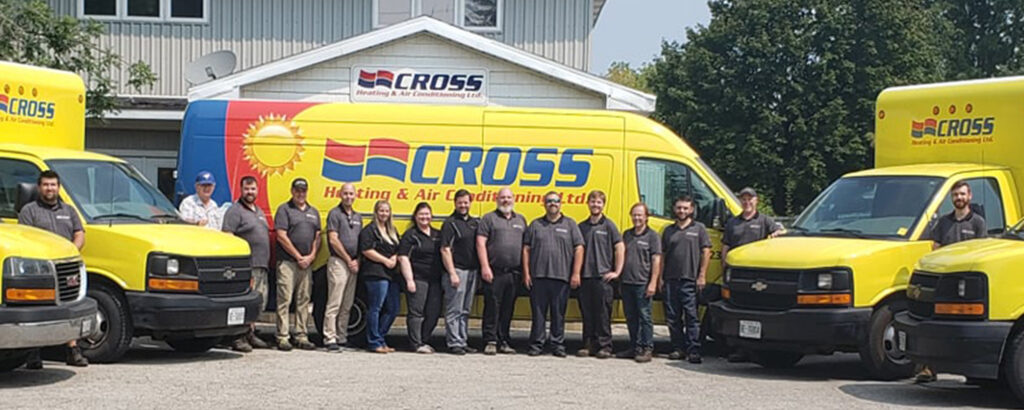 You may wonder, "Why do I need to meet with a home comfort consultant? Can't you just give me a price over the phone?". The answer is: There are many good reasons to have a personalized, on-site consultation. To better understand why it's recommended, we've put together a list of the key benefits to having an in-home comfort consultation:
Key Benefits of Having An In-Home Comfort Consultation
Get Real Numbers, Not Lowball Quotes
When searching for new HVAC equipment, many companies will provide prices over the phone, often guessing at a solution or making assumptions about your home, and they will often lowball the price to entice you to book with them.
At Cross Heating, we never price a job without examining the situation first, because we want to make sure all installation and lifestyle considerations are addressed so that our solution will actually solve your problem.
Get Personalized Information
You don't want the same quote as your neighbour or someone in a different city. You want a quote that reflects your unique needs. A personalized and accurate quote can be achieved with an on-site consultation.
Here's how we do it:
We will schedule a no-cost appointment at your home with one of our Home Comfort Consultants.
This Consultant will be trained in multiple methods of heating and cooling your home, including: forced air (gas heat, heat pump, hydronic), in-floor heating, hydronic radiator, ductless systems, and radiant heating such as fireplaces or wall heaters.
The Consultant will be able to determine the correct size of equipment for your home because they are expertly trained in heat/loss calculations, building science, and in applications of indoor air quality equipment. They can also help to determine energy usage and operational costs, which will help you with your budget.
If you want to really understand what's best for your unique home and lifestyle, and have your questions accurately answered, then a personalized consultation is definitely the way to go.
Why Don't Technicians Consult On Home Comfort?
Technicians will be very knowledgeable about their specific discipline, but may not be able to visualize all the different methods of heating or cooling the space, or properly size the equipment to ensure its longevity and efficiency. At Cross Heating, we rely on technicians to know all the functions, controls, and operational nuances of the equipment in their disciplines so they can service and repair your equipment with precision and efficiency.
At the end of the day, we want every homeowner to feel like they have accurate, and trusted quotes for their home comfort. Our Consultants take pride in being thorough and honest, and we know that this approach sets us apart. If you would like a personalized quote for your home comfort system or components, don't hesitate to contact us. We're here to help.